Helen Terry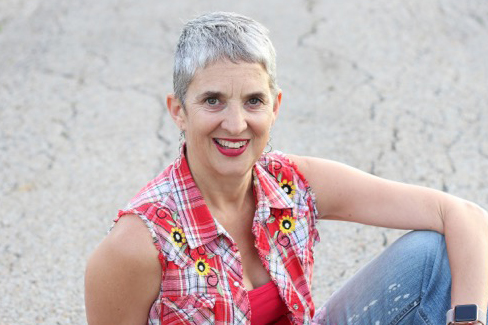 Spend time around Helen and you will learn something, receive inspiration, and garner support for your dreams and desires (not to mention be highly entertained by her loving sense of humor and English-Texan accent, which many mistake for Australian.)
Helen has been helping people love their bodies and lives through Nia Technique since 1993. As one of the top lead international Nia Teacher trainers, Helen travels the world offering classes, special events and trainings. Helen has a special, and very effective, way of catering to the unique needs of each individual. She helps folks feel great while giving them the skills they need.
Helen immigrated to the US in 1990, as an International Teaching Fellow. Helen has a Royal Society of Arts Certification in Exercise to Music, B. Ed. (Hons) Physical Education, M.Ed. Exercise Physiology. She is a Certified Body Ecologist and Dance Therapy Specialist.
"Helen Terry is one of the best teachers, mothers, and trainers, and because of her mastery in Nia and in her ability to build and create a successful personal and professional life she was one of the first two trainers chosen to step into the role of Blue Belt trainer!" Debbie Rosas, Nia founder
Friday 18-20: Look Up
Opening our weekend, enjoy an experience that brings the best of Nia and Yoga together.   Using a 4 part mudra ~ "Ground", "Heart", "Connect", "Joy".  With wonderful, deep gospel music, feel inspired to look up, grounded and alive, for a fully embodied ecstatic experience.
Saturday 9-10:15: Dive Deep
Super simple choreography brings a deliciously deep experience. A fabulous reminder of how most often (as it is on the dance floor so it is in life)  less is more. Enjoy how simplicity allows us to go deeper into our relationship with the music, movement and magic of the experience.
Saturday 16:30-18: Rise
The truth is, many things in life are beyond our control. What is within our control is how we respond. Through this somatic exploration, as a sensation scientist, delve into what holds you up, what pulls you back and what can get in the way of you fully participating in the dance of life. And then Rise! Rise up, Rise above, Rise beyond normal! Let your imagination flourish and your heart soar as we squeeze and release the connective tissue of the body through systemic movement.
Sunday 13-15: Light up
A love story with your body, heart, soul and community!  Let's light up and celebrate all the joys we've experienced from the weekend together.  EnJoy this tangible invitation to wrap up your weekend, like gift wrapping a wonderful present. Light up and feel the glow extending as we step out…
Martin Karlbom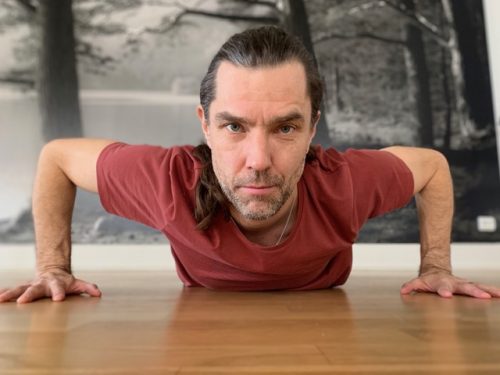 Since he was a child, Martin, has been curious and interested in eastern culture. He has been drawn to the way they see to the whole and that everything is connected together. He has also always been interested in the body and in movement. Martin has been working with Yoga and fitness for more than 20 years. In yoga he found the link between mobility, strength and mental training. He has a great belief in the bodys ability to achieve balance. We need to listen to the body and follow it, instead of forcing it. Martin believes in attentiveness, disciplin, presence and participation. He is deeply appreciated for his engaged way in teaching yoga.
Saturday 14:30-16:00: Your Inner Universe
Our bodies are totally filled with life, movement and processes. We have a total universe within us. The more we dive in, the more vi discover the greatness within our bodies. Through the soft movements and stillness in yin yoga we go for an inner exploration. The more we listen, the more we learn. The more we learn how to support our selves and create health within. Lets dive into your inner universe and open up to connection, understanding and the strength to rise up.
Sunday 10:45-12:00: Tat Twam Asi
Ta Twam Asi means "that is you". Everything you see is part of you. Everything is interconnected and linked together. You need to go inside to find understanding, to come close to what is really true. We can see the world as is. We dare to meet our thoughts, feelings and perceptions without valuing them. Everything we do make a difference, for ourselves and the world. To turn inside is not the same as turning away from the world. When you get more intimate with your center, the inner world (atman) gets connected to the outer (Brahman). This class is a soft Yin Yoga workshop
Emma Stålvik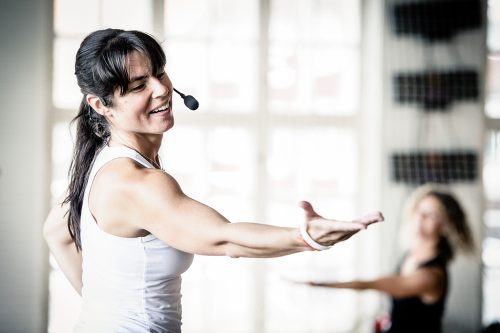 Nia has been part of Emmas life for 20 years. She is the co-founder of Nia Movement Center in Gothenburg and she is a Nia Brown Belt Teacher. She is also a devoted Yoga and Zumba teacher.
Emma is very appreciated for her spirited and dynamic classes. Her passion for music and movement and how that touches body and soul is a vital source of life and happiness for her.
"Nia is a life practice. Nia connects me to my body and my senses. It is a unique way for me to connect to the inner joy that is me. Its an exploration, a journey that goes deeper and deeper. Its a way for me to stay connected to my inner self and life."
Sunday 9:15-10:30: The Shimmering of Presence
Your senses can only be felt in the present moment. Your breath is here now. The intimacy of music and movement creates magic. The felt sense of your body moving, the touch of the music, the currents within, the ebb and flow, the pulsing, the vibration in your body, your heart beating…. everything is to be experienced now.
Let movement, stillness and music connect you to your body, your senses, your sense of self. Together lets move into the shimmering of presence.
Jenny Wessel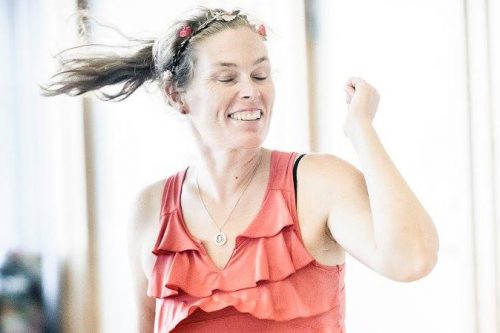 Jennys passion and purpose in life is to inspire people to Open Up and Blossom and Be all that they are and come home to themselves.
"To see the transformation from a close to an open human being is so beautiful and it gives me pure joy to be a part of that process."
Jenny has three ways of working and inspiring people: Sounding, Bodywork, and Nia. She is the co-founder of Nia Movement in Göteborg where she has the possibility to share all of this.
"Nia is a beautiful way of connecting to yourself through movement, based on the design of your body, The Bodys Way. Creating pleasure for yourself by moving in organics ways."
Saturday 10:45-12: Dive into the River of the Unknown
In this class we are going to explore the river of never ending possibilities. In the pysical, mental, emotional and spririt realms we go on a beautiful journey together. We will dive deep into the river of the things we do not yet know. Warmly welcome to explore with me.