Britta von Tagen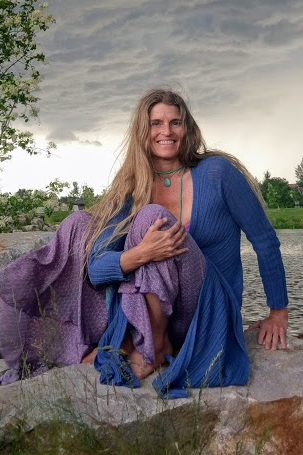 Britta is both passionate and highly gifted in educating humanity to help heal the world and themselves through movement. A Nia teacher and Trainer since 1995, she is deeply aligned to earth energy and the power of nature. Seeking to create a positive environment for individuals to be transported while getting a great workout, no matter what their age or ability, Britta brings an authentic somatic presence and approach to all her movement experiences that is perfect for everybody to feel and move with.
Friday 18-20: Perfect Circle
Moving into a world with more connection to self, community and environment.
Exploring movement as a way to go inside, and then out. Set intentions for your body and life while dancing with community and coming up with an action plan for a cleaner body and planet. Create mudras, body postures that represent health and healing as a group and on your own. Notice how your health, your movements, your relationships all create a cycle just like the seasons and the moon. Once an ongoing kata has been set in your body, we will write down the gestures/shapes in order to decide what action we will take to dance on a healthier Earth.

Saturday 9-10:15: The Nature of Your Body
If your body came with an owners manual would you read it?
Do you really listen to the messages of your body like you would nature? Wisdom is deep. -Deep in our cells and our DNA. Discover your original dance and bring on the ancestors. They too lived on Earth with ways of being that may be quite similar to you. Discover your inner animal and its calling.

Saturday 16:30-18: White Crane Meditation 
A moving meditation through recultivation of chi through the heart center.
Discover a form quite similar to Qi Gong with some essence of Tai Chi all to soothing music.

Sunday 13-15: White Lotus Warrior
A movement and meditation exploration of how mind can guide energy (chi) throughout the body. Unique postures and movement to enhance focus and concentration as well as stimulating body conditioning through the powerful conduit of your life force.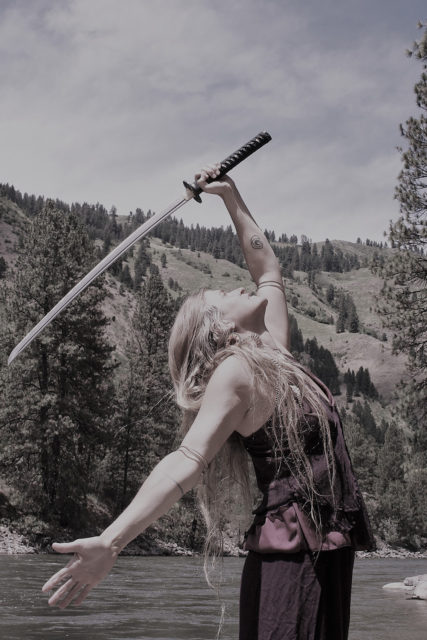 ---
Sam Aziz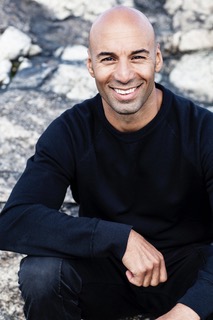 Sam discovered yoga 2004 and until 2016 he practiced mostly Ashtanga Yoga. Sam has also practiced and been inspired from other yoga forms. He will integrate them on the mat. Sams yoga is soft and dynamic, heartfelt and strong, insightful and releasing. Always with a glimpse in the eye that makes you smile when meeting resistance.

Sam has been teaching yoga under many years in different studios in Gothenburg, Sweden and also international. He yearly participates in retreats and workshops/trainings together with other experienced teachers. Today Sam teaches Vinyasa, Yin Yoga, Restorative Yoga and Meditation.

Sam has a background with sports, mostly wrestling, which he practiced for 20 years. He has always had a great interest in the bodys ability to recover itself. He has a broad knowledge about the body and mind and how they interact, that he applies during classes. He guides you to practice where you are, on your level, regardless if you are new to you yoga, to stiff or advanced.

Saturday 14:30-16: Yin Yoga – from the 

ground

 and down
Sam will guide you through the tree basic methods of yin yoga and let you explore doing and resting to step by step guide you into being ness.

Yin Yoga is a therapeutic and recovering form of yoga. It is meditative and you hold the positions for 5-8 minutes to touch into the deep connective tissue of the body. Yin Yoga makes you relaxed and increases circulation. Sam infuses mindfulness as a way to help you get to the place where everything you wish for already exists.
---
Martin Karlbom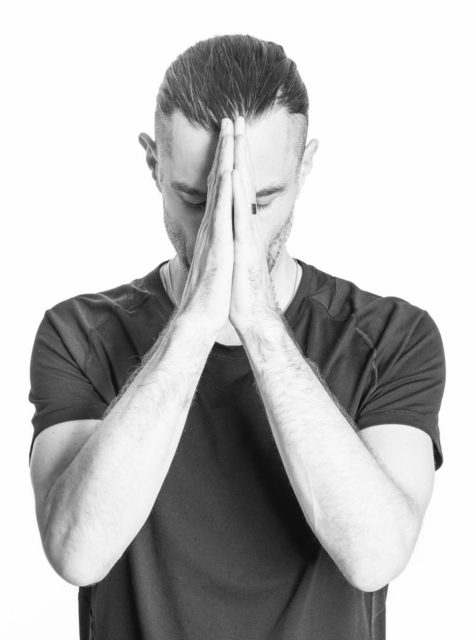 Since he was a child, Martin, has been curious and interested in eastern culture. He has been drawn to the way they see to the whole and that everything is connected together. He has also always been interested in the body and in movement. Martin has been working with Yoga and fitness for more than 20 years. In yoga he found the link between mobility, strength and mental training. He has a great belief in the bodys ability to achieve balance. We need to listen to the body and follow it, instead of forcing it. Martin believes in attentiveness, disciplin, presence and participation. He is deeply appreciated for his engaged way in teaching yoga.

Sunday 10:45-12:00: Motivation
We are all born with motivation. Otherwise we would never have started to learn things like crawling, standing, talking etc. While children, motivation is strong within us. As we grow older sometimes we loose motivation easily or take it for granted. Motivation must be nourished, like a muscle. When we loose motivation there is bigger room to say that you cannot or it is not possible. When motivation is nourished we grow. We can grow all life long.

Your body is worth taken care of and it is in your body you life your life. With motivation nothing can stop you. This Yin Yoga class will focus on motivation. To open up to the perspective that you choose how to look at things. You choose the motivated or the unmotivated side. Yin Yoga softens tension and blockages in your body. With more relaxation and better circulation your bodys vitality with increase.
---
Emma Stålvik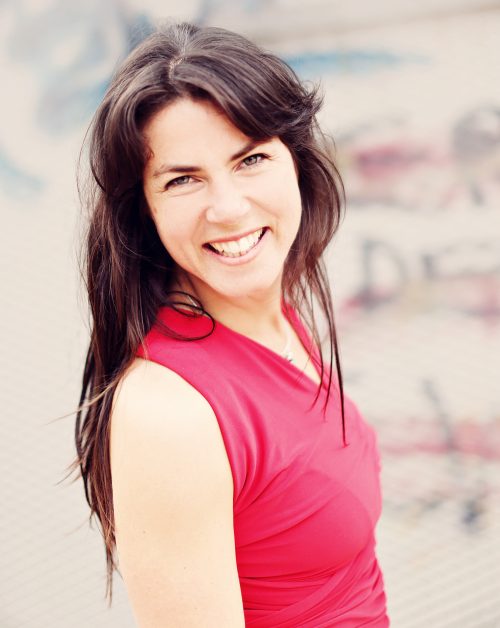 Nia has been part of Emmas life for 20 years. She is the co-founder of Nia Movement Center in Gothenburg and she is a Nia Brown Belt Teacher. She is also a devoted Yoga and Zumba teacher.
Emma is very appreciated for her spirited and dynamic classes. Her passion for music and movement and how that touches body and soul is a vital source of life and happiness for her.
"Nia is a life practice. Nia connects me to my body and my senses. It is a unique way for me to connect to the inner joy that is me. Its an exploration, a journey that goes deeper and deeper. Its a way for me to stay connected to my inner self and life."
Sunday 9:15-10:30: The Yin & Yang of Nia
The dynamic dance of Yin & Yang, in movement and expression. Nia invites us to explore the richness of living in a body. There are so many aspects of being a human being. We can be soft, powerful, playful, sensitive etc. We can direct energy outwards as well as inwards. Explore the sense of aliveness in playing with a variety of expression, shifting energy flow and the dynamic of yin and yang.
---
Jenny Wessel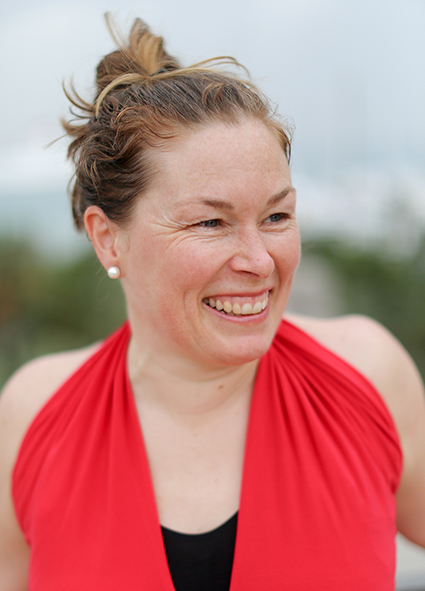 Jennys passion and purpose in life is to inspire people to Open Up and Blossom and Be all that they are and come home to themselves. "To see the transformation from a close to an open human being is so beautiful and it gives me pure joy to be a part of that process."

Jenny has three ways of working and inspiring people: Sounding, Bodywork, and Nia. She is the co-founder of Nia Movement in Göteborg where she has the possibility to share all of this.
"Nia is a beautiful way of connecting to yourself through movement, based on the design of your body, The Bodys Way. Creating pleasure for yourself by moving in organics ways."
Saturday 10:45-12: Sound & Silence
This Nia class is about exploring the dance between sound and silence. Using your voice and experience the vibration and healing sensation in the body from creating sounds. It´s about experiencing yourself as a beautiful instrument that you are able to play and harmonize with. We make sound to celebrate and give thanks to the life force flowing inside of us. Expressing and receiving the power of sound and silence.