Ann Christiansen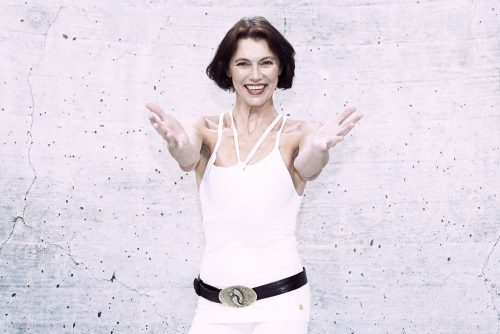 Ann has been working with Nia since 1997 and is one of the most wellknown Nia teacher in the world, traveling the globe to teach, inspire and educate. She is appreciated for her passion, deep skills and ability to touch peoples bodies and souls all over the world.
"For me, Nia is an exhilarating culmination of the joys I have pursued throughout my life – movement, music, healing, world cultures, and connecting to humanity. Nia has given me the opportunity to fulfill my life's purpose as a Sacred Athlete and guide to healing. As a Nia teacher and trainer, I inspire people all over the world to enhance their life experience with Music, Movement, and Magic. Nia invites everybody to love and accept themselves fully and to develop their full potential." – Ann Christiansen
Gratitude
A sensation we can cultivate in our bodies by engaging in activities that are meaningful to us! The Nia journey during the festival will provide you with tools and guided experiences to go deeper into the sensation of Gratitude! To say Thank you to our Body! Thank you to our Mind! Our Emotions! and of course to our own unique Spirit. Aligned with the holistic philosophy of Nia you will be invited to Connect and Create in Your Own Body's way on the Dancefloor in Community. Sensing one's own Gratitude multiplied through passionate movers and shakers together will enhance the Joy we always feel moving the Nia way.
Classes with Ann
Friday 18-20:30: Stepping into the weekend – Thank you body for this dance
We will open the festival on Friday enjoying both Ann and Amir guiding us to step in to a wonderful deepening weekend.
Ride along the smile lines of your bodys structure and find the FLOW that enhances the sensation of EASE and COMFORT while moving. Experience the exchange of Gratitude between You and Your Body
Saturday 11-12:15: Nia – Think it, Say it, Dance it
Your Body is Resonance- Your conscious mind sends messages and it responds! Learn how to Craft your Nia experience with a calm state of Mind that gives you the allowance to EXPAND your awareness and co-create every movement change with a clear Mind. A New choreography will call us to be Alert! We will create Relaxation and Ease with playful tools like Sounding and FreeDance!
Saturday 16-17:15: Nia – Feel to Heal
That is our message – This class will allow you to dance your feelings and express them through the 7 cycles of the class format. To Focus and Intend to spend time with ALL Feelings- to warm-up and Get Moving through many of them and then to Cool-Down and floorplay with exactly what feels right for You in the moment. A Gratitude Circle dance will create our Step-Out and connection to the chemistry in our body when we allow everything to just BE.
Sunday 13:15-14:30: Nia – Random Acts of Gratitude
In this class we will Celebrate and Cultivate a State of Being that originates in the root of humanity. To give praise and to rise up and take responsibility to BE in life and feel grateful for all the things we are able to experience in these times. To share the Joy, to smile and begin every moment from a place of kindness and Gratitude. No enemy within- then there is no enemy outside. Let Go of judgement and move your FREE SPIRIT
---
Amir Jaan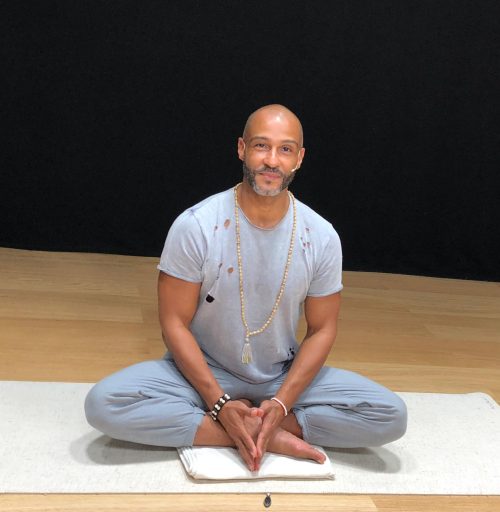 Amir's fascination in the White Tantric Temple Arts began over 25 years ago. These are energetic practices that establish, strengthen, and sustain optimum health; physical, mental, and emotional. Amir's years of teaching with the general public, charities supporting people in recovery, young offenders, and private consultations for those with particular and/or special needs, have contributed to the breadth of his experience.
Amir's specialist knowledge in the field of Humanology has forged him into a powerful instrument to assist those with a desire or need to approach character and health reformation, in an organic, safe, and self healing way. His many years of teaching have refined Amir's intuitive observation and sensitivity to what is required in each moment for each of those present in the theatre in which he shares his work.
Amir's own ongoing, personal inquiry and public investigation into yogic science, physical and spiritual anatomy and the way they all work together have led him to develop a fusion of yoga practices. These incorporate exquisite music and cross- pollinate complementary practices from a variety of wisdom traditions. The practices are both experimental and experiential; producing a practical and functional toolkit to help mitigate the stress and tension of modern life. It is a practice that is simple, achievable, sustainable, and effective. It is important to Amir that his classes are accessible and available for everyone regardless of tradition, experience, age, and physical ability.
Classes with Amir
Friday 18-20:30: Stepping into the weekend – Thank you body for this dance
We will open the festival on Friday enjoying both Ann and Amir guiding us to step in to a wonderful deepening weekend.
Saturday 9:15-10:45: The Fire Dance
A dynamic workshop designed to fire up your blood, your senses, and your passion for life. Infusing contemporary music with a combination of simple repetitive yogic exercises to get you moving in many different, fun, and interesting ways.This is a seriously playful way to get out of your mind; cultivating happiness and at the same time deeply connecting with breath and body.
Saturday 14:15-15:45: Take a Deep Breath
Take a deep breath and enjoy the ride. Both Exhilarating and Unimaginably Calming; this workshop is a Master Class in The Art of Being Alive. This Kundalini Yoga workshop introduces attendees to a variety of powerful breathing patterns used in Kundalini Yoga Practice and will assist in understanding and developing the technical methods necessary to deepen your experience and redeem the Maximum Benefit from your practice.
Sunday 10:45-12:15: The Four Aces
Awareness – Self Authority – Autonomy – Authenticity
This creates a fun and interesting way to engage with self enquiry and self investigation of the essential nature and notion of the self. We do this in a way that represents an honest attempt to loosen the knot of over identification with old ideas, thoughts, words and actions that are no longer in harmony or alignment with our current Highest Vibration / Resonance.
---
Jenny Wessel & Emma Stålvik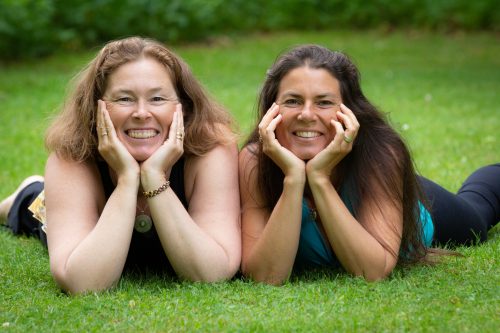 Jenny and Emma is the team behind this yearly event. They are also the founders and owners of Nia Movement in Gothenburg.
Jennys passion and purpose in life is to inspire people to Open Up and Blossom and Be all that they are and come home to themselves. "To see the transformation from a close to an open human being is so beautiful and it gives me pure joy to be a part of that process."
Jenny has three ways of working and inspiring people: Sounding, Bodywork, and Nia. "Nia is a beautiful way of connecting to yourself through movement, based on the design of your body, The Bodys Way. Creating pleasure for yourself by moving in organics ways."
Nia has been part of Emmas life for 20 years and she is a Nia Brown Belt Teacher. She is also a devoted Yoga and Zumba teacher and loves to express herself also through art. Emma is very appreciated for her spirited and dynamic classes. Her passion for music and movement and how that touches body and soul is a vital source of life and happiness for her.
"Nia is a life practice. Nia connects me to my body and my senses. It is a unique way for me to connect to the inner joy that is me. Its an exploration, a journey that goes deeper and deeper. Its a way for me to stay connected to my inner self and life."
Class with Jenny and Emma
Sunday 9:15-10:30: Nia – Softly listening
Take a moment to step into your body, your now body, after two days of movement and inspiration. Time to connect and integrate.
We welcome you warmly to a lovely weekend in community!